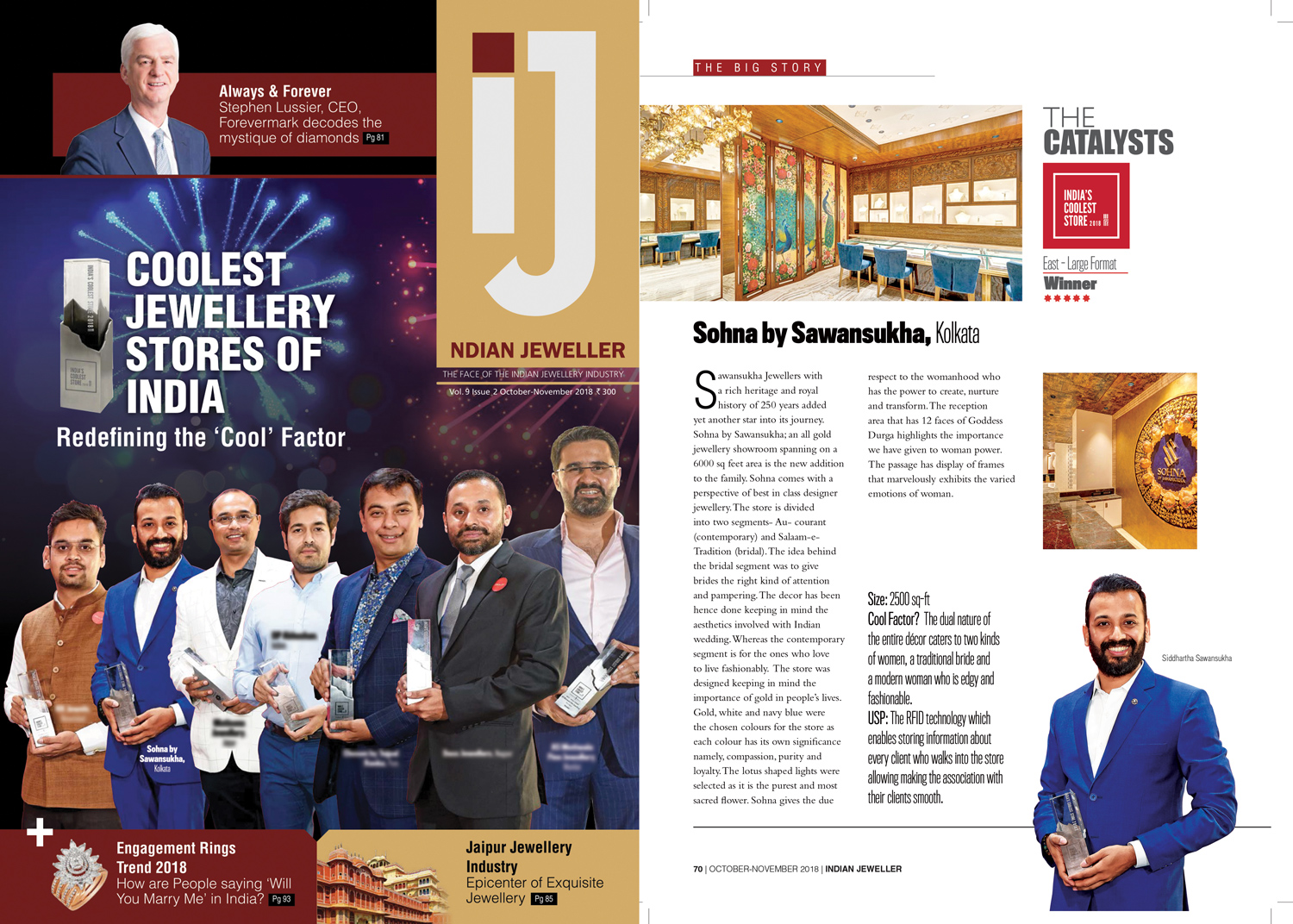 Sohna by Sawansukha wins India's Coolest Store Award 2018
The Coolest MD Mr. Siddharthaa Sawansukha with the India's Coolest Store Award 2018 on the cover page of Indian Jewellers magazine. Siddharthaa is posing with the crowning glory awarded to Sohna by Sawansukha – as the Coolest Store under Large format in the Eastern zone. Mr. Sawansukha believes in creating dream and acts his dreams with open eyes to make it possible. Sohna by Sawansukha, an exclusive all gold jewellery store is a dream he acted upon and defined a winning moment with this award.
Sohna by Sawansukha, India's Coolest Store in Eastern India swipes the first award at pan India level. Catch the glimpse of the store's USP and know why Sohna is the Coolest Store that unleashes the golden side of you.